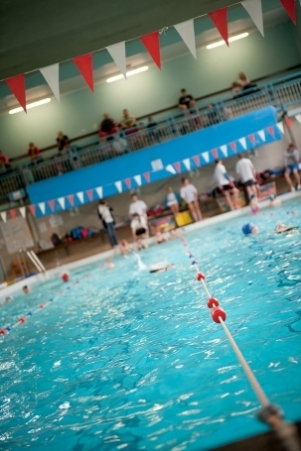 Swimming is a great way of keeping fit, staying healthy and making friends!
Starting regular swimming can help reduce the risk of illnesses whilst also boosting your mood and keeping your weight under control!
Not only do the benefits of swimming help towards keeping your body and mind healthy, swimming is also a lifelong skill that could result in saving yours or someone else's life.
We always remind people that it's never too late to learn to swim so if you haven't started don't panic, there is still time!
Our swimming lessons at The Carol Saunders Swim School are available for all ages and abilities and we now have venues nationwide making them the perfect place to build your confidence in the water!
Newbies
If you are new to swimming and not confident with the water, don't worry, our team of experts at Carol Saunders Swim School are trained to help you build confidence and overcome any fears you may have. If you'd like to read more about overcoming a fear of water, you can do here.
For most people, swimming is a safe and effective form of exercise, however, if you've not done much swimming in the past or are worried about a health condition, please see your GP before you start!
Getting started
The first step is to find a pool or a class that suits your current level. Our classes are available for all ages from babies up to adults of all abilities with a range of class structures from 1:1 sessions to groups.
If you're unsure about which class is right for you why not ask to come along and watch a class to get a better idea if it's for you, or speak to one of the teachers to find out more about our lessons!
Keeping it up
Once you get started you are likely to go through slumps in motivation, we recommend making your trip to the pool a habit so that it doesn't become an effort or a chore! Our classes are specifically designed to make them fun and engaging, as well as informative and progressive, meaning they should help keep you motivated but we know everyone needs a helping hand sometimes so here are some more suggestions:
Make it a family affair - Take the kids along with you and make it a fun activity that you can all get involved in
Recruit a swimming buddy – Find a friend that is also looking to get fit, or wanting to improve their healthy habits, it's been proven that exercising with someone else improves motivation and retention levels. You won't want to let each other down and it's been proven to make you workout harder, meaning better and faster results too...bonus!
Mix up you routine – Try different swimming activities to shake up your routine, classes such as aquafit are becoming increasingly popular and are a great workout!
Join a club – As with recruiting a buddy, clubs are a great motivator to keep going regularly, and with a range of abilities within clubs you will find people to set yourself goals against, with the benefit of making friends along the way!
Go outdoors - For confident swimmers there is a whole world of open-water swimming opportunities beyond the pool! Open-water swimming can be great fun and provides you with a whole new array of goals!
Set yourself a challenge – Sign up to a swimming challenge, or even a triathlon, this is a great way of giving you something to aim for and helping drive your motivation even more!
We believe that swimming truly is an amazing way of maintaining a healthy lifestyle and that's why we want to spread the word and share our Swimming School with new venues nationwide. If you share our passion for swimming and are looking for a new career opportunity please get in touch with our team to discuss the franchise opportunities that we have available!