Open Water Swimming
The Open Water Swimming sessions are combined with the Training to Train Compete and Win (TTCW) sessions.
They are aimed at those new to and experienced in open water swimming.
The number of people taking part in open water swimming is increasing, according to latest figures.
Research from the Sport England Active Lives survey has revealed that more than 4.1 million people swam in lakes, lochs, rivers and seas between November 2017 and 2018.....Read more...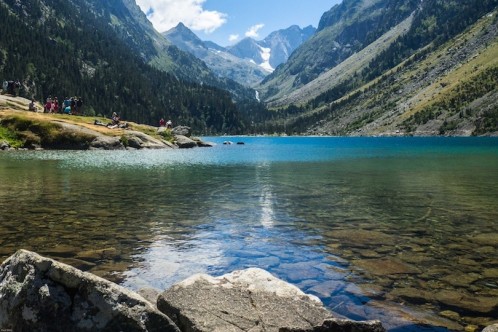 What exactly is Open Water Swimming (OWS) and why has it become soooo popular?
Basically OWS takes place in any body of open water that isn't a swimming pool! Lakes, lochs, rivers, seas, reservoirs...big puddles!
The benefits are endless and are testament to its rise in popularity throughout the UK; swimmers find the freedom and lack of chemicals so invigorating they can't help coming out of the water feeling happy and relaxed,
No matter what standard of swimmer you are, the transition between pool and open water can be daunting and skills need practicing and maintaining throughout the year.
Our all year round training sessions will help you build and maintain, strength, stamina, speed and endurance as well as gain the confidence, knowledge and skills you need to enjoy swimming and / or competing in the open water environment.
Throughout the year your training sessions will include:
Planning and preparing for an open water swim
Breathing basics and development
Swimming in a straight line and Sighting
Buoy turns
Staying safe in the water
Stroke analysis & development
When the weather starts to warm up and Open Water Swimming is on the horizon (unless you are a hardened Ice Swimmer!) you will also focus on the following additional skills:
Water entry, acclimatisation & race starts
Orientation & Disorientation
Group swimming & drafting skills
Longer swim with sighting/drafting practice
Dealing with turbulence in the event of a race
Exit strategies
Due to the session requiring advanced swimming abilities, we do have minimum pre-requisites for attendance:
Minimum age: 7
Those under 14 must have completed Stage 8 of the Swim England Aquatics Framework or equivalent.
Those 14 and above must be able to swim 100m front crawl comfortably.
Loving your Open Water Training?
Open Water Resources:
Interested in taking part in an Event?