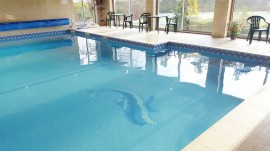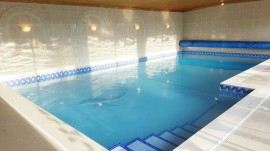 DIRECTIONS & PARKING
Directions
From A19 (Selby/York) - From A19 turn Left/Right onto Market Weighton Road / A163 towards North Duffield & Bubwith. Follow road for 5.2miles traveling over Bubwith Bridge, then turn right onto church Street, follow road slightly left until it becomes Breighton road. Willow Lodge is 0.3miles on the left hand side
From Howden - Travel north on Station Road/B1228 for 5.6miles, turn left onto Highfield Road/A163 into Bubwith, travel 0.6miles and then turn left onto Church Street, follow road slightly left until it becomes Breighton road. Willow Lodge is 0.3miles on the left hand side
Parking
The venue is a private residence on Breighton Road in Bubwith, please be mindful of the surrounding houses. The house is labeled WILLOW HOUSE
To keep congestion to a minimum with parking please following the following rules:
Please park on the driveway and NOT on the road outside
Please park to the left of the house behind the swimming teachers car (if lessons are on the hour).
Please park on the right of the house in front of the parking sign (if lessons are at half past the hour).  
Cars must be parked right into the spaces, and parked close together.
Your car will be blocked in by fellow class mates, the next class will park at the opposite end of the driveway. 
Please be mindful at all times of local residents.

Finding the Pool
Once you have parked the pool is located to the left hand side of the main house, past the guest lodge, through a second gate.
Directions
to
95 Breighton Road, Bubwith, Selby, YO8 6DQ