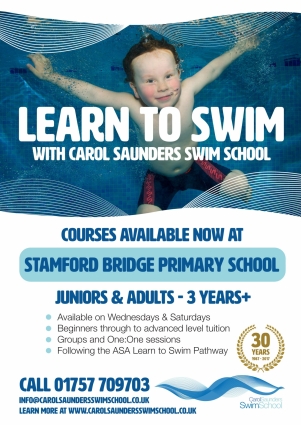 Carol Saunders Swim School and Tiddler's Academy are pleased to announce a new venue to our York area; Stamford Bridge Primary School.
Lesssons are available on Wednesdays and Saturdays beginning 27th May in readiness for Term 3!
Fo more information and booking please email: info@carolsaundersswimschool.co.uk or telephone: 01757 709703
Click here to check out the new venue!