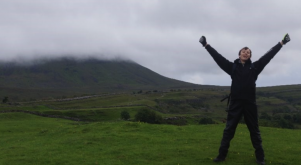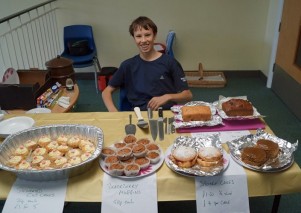 JODY'S JOURNEY
Jody, a Year 10 student from Huntington School in York has committed to working for a charity for 4 weeks in summer 2019 when he will work alongside other young people under the organisation of Camps International.  During that time, they will:
1) Live in a rural community and work on important social and cultural projects to improve the lives of local people, e.g. building classrooms, scuba diving to remove plastics in the seabed;
2) Work on important forest regeneration projects; 
3) Acquire and enhance key life skills that will assist them in their transition towards further education, training or employment; 
This experience is entirely self-funded.  The idea is to encourage young people to explore resources, plan and follow through their initiatives with commitment.  Jody signed up in May and has already started his fundraising.  He has done a few sponsored races:  triathlons and 10K runs in Yorkshire and Lincolnshire.  People from home and afar have responded to his plea via his just-giving donation page and his updates on his Facebook page.
 Most recently Jody set up a sweets and cake stall at the Mount School during our swimming lessons where he raised over £133!
We are proud to be supporting Jody and wish him all the success in the World on his venture. If you'd like to support Jody and his fundraising efforts or find out more about his story you can do so here.
*February update on Jody's expedition to Kenya, summer 2019* 
"Since committing to the expedition to Kenya, Jody has been involved in a number of fundraising activities.  As well as junior triathlons in Leeds, Driffield, Huddersfield and York, in 2018 Jody ran the 10ks in York, Hull and Grimsby. In September, in abysmal conditions, Jody and Dad completed the Three Peaks Walk.  All these sponsored events, with support from the likes of York Waterpolo parents, gamers at the York Wargaming Society, parents and practitioners at Train Taekwondo, Jody's clients on his paper-round, St Edward the Confessor congregation and parents at Carol Saunders Swim School helped Jody to raise a total (so-far) of £775.50.
Jody also received donations from the parents of the York Youth Minister Choir, which both Jody and his older sister used to sing in, after their 2018 summer concert, to the 'tune' of £140. 
Weekly sweet and cake sales at Carol Saunders Swim School have been a massive success, thanks to the generosity of the parents and swimmers at the school.  So far raised – a staggering £719. 
A huge sweet and cake sale was held by Jody at Huntington School just before Christmas, which raised £130. 
Just last Saturday, Jody was part of a group of Huntington students who took part in a bag-packing 'spree' at Tescos on Clifton Moor, each raising £88.  There are plans for the same group to hold a sponsored car-wash later in the year.
Jody has also been organising a sponsored T-Shirt, selling space on t-shirts which he will wear in events and on the expedition.  So far raised - £600. 
Jody has a JustGiving site, which has been used to receive donations from family, friends, colleagues and church members, both from the UK and from Hong Kong.  This page has so far raised £1,585.
Jody's target is to raise £5,000.  He has just crept over the £4,000 mark after his bag-packing at Tescos.
Jody has been given a table at three big Wargaming Conventions in the next few months.  One of the biggest in the year, VAPNATAK, is organised by the York Wargaming Society at the Knavesmire, and will be held this Sunday – Feb 3rd.  Hundreds of traders and wargaming societies come to sell and display, and over 4,500 people are expected to come to enjoy the competition gaming, watch demonstrations, participate in games and buy and sell the latest models.  Jody will use his table for a tombola, and cake sale. Over 20 different traders have pledged support to Jody, offering prizes for his tombola, ranging from games to models to gift certificates.
Plans are also afoot to organise a golf day and/or a Ten-Pin Bowling day.
Last November, Jody passed his SCUBA diving theory exams.  He has his practical open-water diving exams to come.  Last November, Jody also passed his black-stripe TaeKwonDo grading exams. He still trains and competes in badminton and waterpolo and is hoping to get back to cyclo-cross and triathlon in the new season.  But with GCSEs looming, it will be a very busy time."
Good luck Jody!