Meet The Team!
We would like to introduce you to Lisa our newly appointed Safety Officer and designated First Aider. Lisa has vast experience as a crew member for local charity York Rescue Boat, keeping the people of York safe in and around our water ways....she has some very interesting stories to tell!!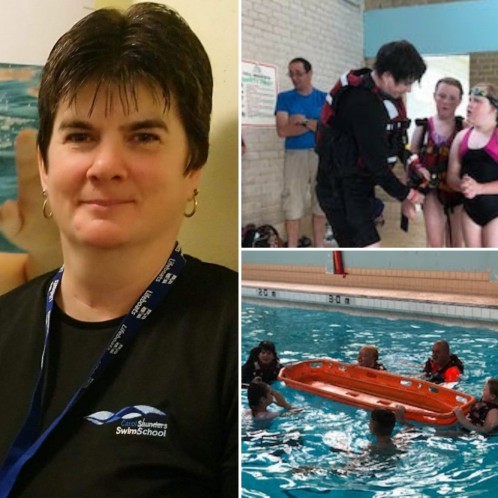 Lisa is part of CSSS teaching team for our National Curriculum swimming lesson delivery for school swimming classes in York.
Lisa is multi-talented and as such has a multi-faceted role with CSSS! Lisa helps to reviews our safety policies and risk assessments and on-site ensures all equipment meets to statutory requirements, classes are being delivered to the highest standards of safety and keeping risks to a minimum. Lisa is also part of our advisory team in putting together the Pool Safety Operating Procedures, Risk Assessments and Safeguarding Policies.
Some of you may recognise Lisa as one of our Lead Teachers too!

Lisa is also part of the York Rescue Boat education team and delivers workshops at schools raising awareness of safety around  areas of open water.
To raise awareness we support York Rescue Boat each year to raise much needed funds! Again, LIsa will be coordinating the Go Orange Campaign where swimmers can take part in York Rescue Boat activities and workshops....look out for more details following soon!
Go Orange!
For UK Independent Lifeboats
20th - 22nd March 2020