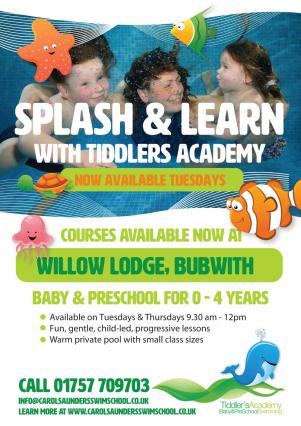 NEW DATES ADDED AT BUBWITH FOR TIDDLERS
Carol Saunders Swim School and Tiddler's Academy are pleased to announce that we have added more days to our Splash & Learn classes at Willow Lodge, Bubwith.
Lessons are now available on Tuesdays & Thursdays 9.30am-12pm.
These are perfect for babies and toddlers and provide fun, gentle, child-led lessons in a warm private pool with small class sizes.
For more information and booking please email: info@carolsaundersswimschool.co.uk or telephone: 01757 709703
Find out more about the venue here