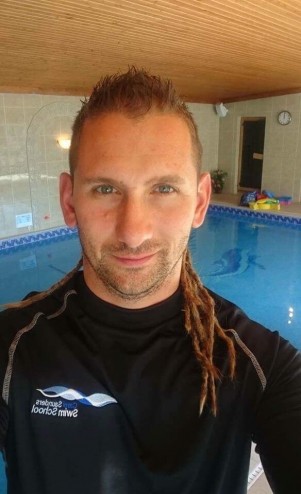 This month, our very own Pawel is taking on an Iron Man competition to raise money for Martin House Hospice! Will you be supporting him? Read on to find out more…
Pawel is our Swimming Coordinator at The Mount School and Teacher at Bubwith. Let's hear how he's been preparing:
"I first dreamt of becoming a triathlete 3 years ago. I trained hard every week and with determination, I eventually achieved my goal. I began competing with Yorkshire Vikings, which is a local triathlon team based in York, and loved the challenge.
Now that I've gained experience in triathlons, I'm ready to take on an Iron Man event."
What is an Iron Man event?
"An Iron Man event tests the strongest sportspeople in three different sports. It consists of…
2.4 mile swim
112 mile cycle
26.2 mile run- an entire marathon"
How have you been training?
"I've been training for the Iron Man event since January 2019. My programme includes 3-5am starts every day and daily training with long sessions of up to 7 hrs. Every week, I cover over 160 miles."
Tell us more about you, Pawel!
"I am a husband, father to two children and I work 6 days a week as a Swimming Teacher for Carol Saunders Swim School.
I want to help children who cannot achieve their own dreams due to illness and lack of opportunity. In light of this, I decided my Iron Man event was an ideal opportunity for me to help Martin House Hospice with funding. We can make a difference to children and parents at Martin House hospice who need our support."
We're really proud of Pawel, our very own Iron Man, for his hard work. Please join us in supporting him by donating to his Just Giving page here.