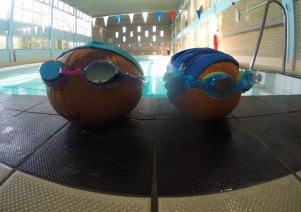 Pumpkins in the pool- spooky swimming ideas for Halloween!
As the sun sets on October, our little swimmers are heading to the dark side for some Halloween-themed fun! Here's what we'll be getting up to over the next fortnight and some spooktacular ideas to try with your family too.
Pumpkin in the pool lessons
Did you know that pumpkins float? They're actually very buoyant and therefore make freakishly good swimming aids! From lessons during the week commencing 28th October, we're encouraging swimmers to bring in a pumpkin and try it out! Are you or your little one a regular Carol Saunders' swimmer? Make sure you carve out a plan to get hold of a pumpkin this weekend!
Here are some of our spooky swimmers from last year: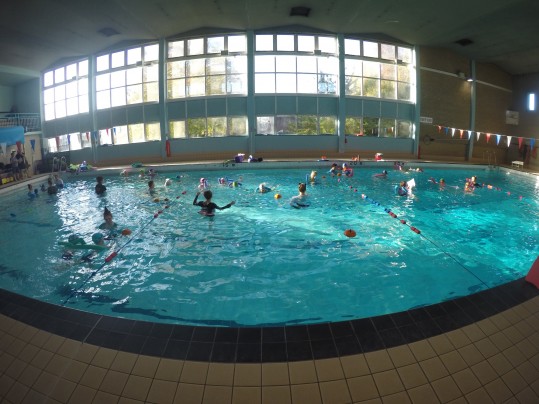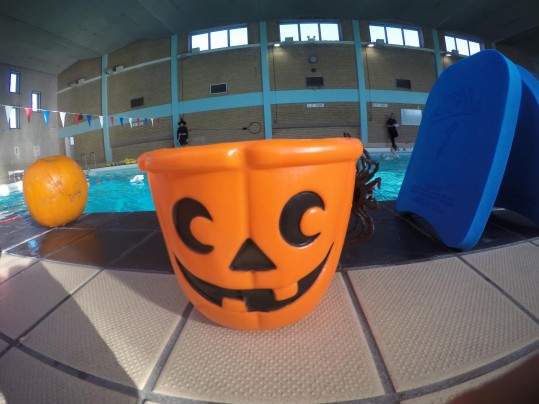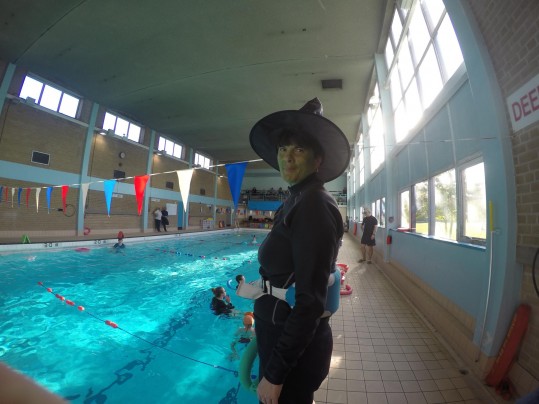 Bubbles, bats and backstroke
The games we'll be playing in our Halloween-themed lessons will be craftily creative. Our qualified swimming teachers will spark their imaginations by getting them to swim on their backs visualising bats flying in the night sky. They'll conjure up their water confidence by blowing bubbles over a witch's cauldron. And they'll dive to the depths in order to source the special ingredients need to mix their potions!  Could you use some of these ideas in your family's swimming session?
Spooky strokes 
Sometimes, when swimmers are just starting out, they feel nervous about trying strokes they aren't used to. Drawing them into a Halloween game or two is a fantastic way to distract them from their fears. Having blips over breaststroke? How about telling them they are spreading out their arms and legs like frogs escaping from the witches' fire? Frightened of front crawl? Frame it as swimming fast enough to get back to the cave before morning!
We'd love to hear which stories you've been telling while swimming? Why not tell us on Facebook!
Whether you're trick or treating, playing with fancy dress or plunging into the pool with your pumpkin, the team at Carol Saunders' Swim School wish you a haunting Halloween!