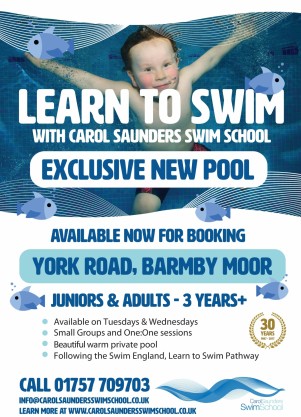 Swimming at Barmby Moor, York
As one of our newest venues, we're excited to feature this lovely little pool on the outskirts of York. It's proving so popular that we wanted to share more about what you can expect from swimming lessons here…
Village location
There's nothing worse than fighting through the central York traffic to try and get to swimming lessons. For an altogether more calming commute, the village location of this pool near Pocklington is perfect! It's also easy to get to for those living to the east of York in Dunnington, Kexby and Wilberfoss.
Stylish setting
Once you get here, the venue itself is simply lovely! Styled in a beach theme, the changing area will transport you away from chilly winter to warmer climes and help you feel relaxed. As if that wasn't enough, the pool itself is the most beautiful shade of blue. We can't wait to dive right in!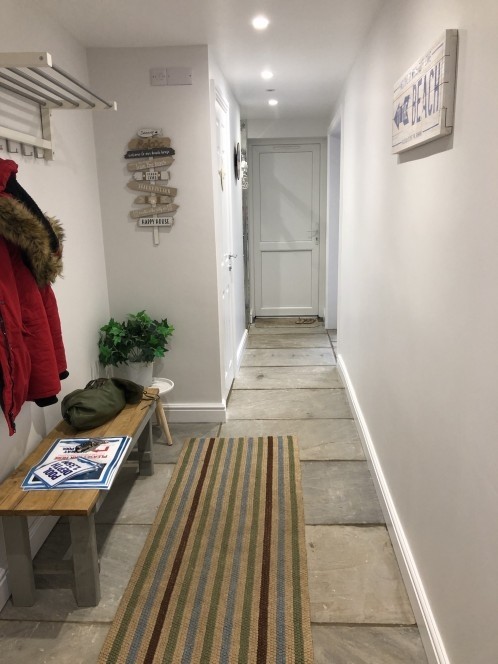 Warm and comfortable
As a private pool, this venue is always in immaculate condition. The water is a soothing temperature of 30 degrees and a comfortable depth of 1.35m. There's also room for a spectator to observe which is perfect if you've booked a private lesson for your little one.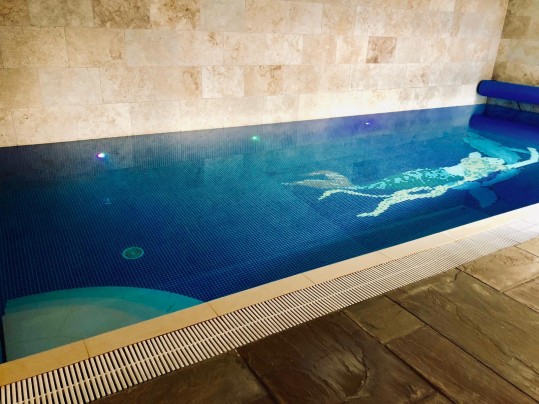 Lessons for tiddlers and older swimmers
We run classes for both our Tiddlers Academy and more advanced swimmers on the Swim England Learn to Swim Pathway. That means if you have little ones of different ages, we might be able to cater for everyone! Tuesday mornings are reserved for the youngest of swimmers while the rest of Tuesday and Wednesday are for slightly older ones.
See our 2020 timetable here.
Exciting syllabus
Following the Learn to Swim Pathway means students will build essential water confidence before moving on to master the basic strokes and aquatic skills. The beauty of classes at Barmby Moor is their small size- swimmers can really take the time to cover the content at their own pace and make proper progress.
For those plumping for one to one or one to two lessons at Barmby Moor, you can choose what your class covers! Our teachers are experienced enough to design a personal coaching plan for you if you'd rather not follow the set framework.
Like what you hear and want to find out more about swimming at Barmby Moor? Check out our venue guide here.
Ready to take the plunge? You can book your lessons online here.