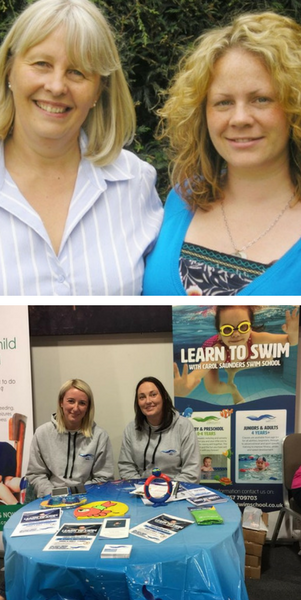 We've recently asked some of our swimming teachers some questions about how they got into this career and what they love most about it…learn more about our teachers here!
How did you get into this career?
I came from a family of swimmers, so since being a baby I have been swimming and shared their passion, it was the natural next step for me.
My mother has taught swimming since I was young so I have always loved the water and teaching others to love the water as much as I do is the most rewarding job I could do!
I trained for years as a competitive swimmer in the pool 2-3 times a day because of a pending high level competition. When I stopped training, I got chlorine withdrawal and turned to swimming teaching from the age of 17!
I swam with the Carol Saunders Swim School at Sherburn from four years old and then started assisting with the lessons when I was 13, I then progressed onto teaching my own lessons and completing my teaching qualifications which has got me to where I am today.
What's your favourite thing about teaching swimming?
Seeing swimmers enjoy the water and the progress they make week on week!
I love the thrill of teaching swimmers from a beginner level and coaching them to National finalist standard
I love seeing the children's confidence grow in the pool especially when you have a swimmer who is particularly nervous when they first start their lessons and seeing swimmers master new skills
The social side of the job makes every day different and rewarding, it's amazing to see swimmers progress and achieve their goals!
What's been your career highlight so far?
Seeing children who were very nervous in the pool when first starting their lessons progressing into confident swimmers
I have been lucky enough to be able to support and coach GB athletes
The high interaction with swimmers and encouraging them to develop into an elite standard
Taking on my own franchise of the Swim School and seeing more and more swimmers and swim teachers achieve fantastic results!
Do you have any special tips or tricks of the trade that you find work really well?
Being persistent and consistent...no matter how you're feeling...turn up and be determined to have fun!
Be positive, encouraging and ready to get your hands dirty (or wet in this case)!
A smiley face always helps! 
Having a new interactive game, theme or concept up my sleeve to make the lessons engaging and fun always helps to keep swimmers interested in the lessons

If you're looking for a new career or would like to learn more about how to get into teaching swimming, our swim school "family" is always on the lookout for new members to join! Get in touch with us to see how you can become one of us here!