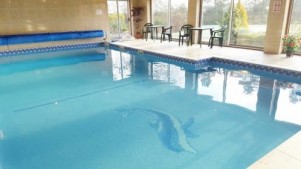 Swimming at Willow Lodge, Bubwith
Located in a beautiful village setting just 15 minutes' drive from Selby, Willow Lodge in Bubwith is home to a lovely warm private pool. If you're looking for friendly, small-group sessions, this is the venue!
At a toasty 30 degrees, the water's always warm at Bubwith. Furthermore, its small size means it is always a relaxing environment. This makes it perfect for beginners who want to avoid the pressure of a big, loud lesson or more advanced students who'd like extra attention in a calm setting.
There's room for one spectator per swimmer so students don't have to worry about a big crowd. And classes sizes are limited to four. No wonder we regularly receive feedback about how relaxed our Bubwith students are and how quick they are to make progress.
A friendly teacher team
Our teachers at Bubwith our much-loved by our students. Pawel runs our popular parent & baby classes and is known for explaining techniques in a simple and easy to understand way. He is also a triathlete and trains with Yorkshire Vikings. See if you can spot him on his bike or in his running shoes as well as in the pool!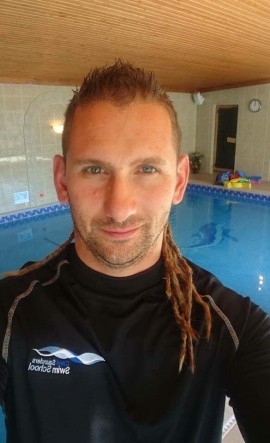 Scott, Nicole and Becky all teach multiple lessons per week covering Tuesdays, Wednesdays, Thursdays and Fridays between them. Nicole and Becky hold Swim England Level 2 qualifications giving them the expertise to encourage students towards their personal swimming goals.
"Jessika enjoys her swimming lessons and the teacher is great with her. She has learnt many things in a short time. Friendly teachers and a friendly atmosphere."
Leila and Jasmine complete the team as our trusty swimming assistants. Their positive attitude and passion for making a splash mean our Bubwith students leave our lessons with big grins on their faces.
A magical mermaid experience
Has your little one always dreamed of becoming a mermaid or mermaster? Bubwith could be the place where their dream comes true! By donning a tail and adding a touch of sparkle, our budding swimmers take to the water alongside Head Mermaid, Naiomi, for a truly unforgettable experience. Our Mermaid Cove Academy parties can be booked for birthdays or a special treat.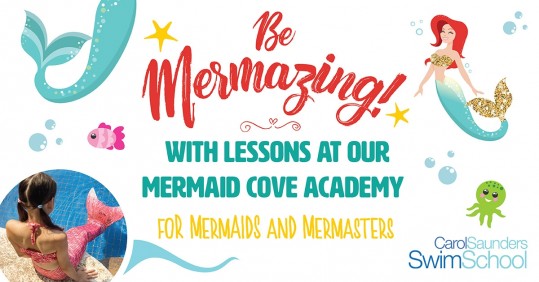 To find out more about our Mermaid parties, please click here.
Lessons for everyone
At Willow Lodge, Bubwith, you can begin your swimming journey with a beginners' lesson or progress through the levels as intermediate. We also host one:one lessons throughout the week and adult sessions can be arranged by special request. See our full schedule here.
Think Willow Lodge, Bubwith could be the venue for you or your little one? Please get in touch via info@carolsaundersswimschool.co.uk for more information or you can book your first lesson here.