STA Level 2 Certificate in Swimming Teaching
Who is it for?
Progress on your teaching pathway with the STA Certificate in Teaching Swimming—the next step which meets CIMSPA's employer-led swimming teacher professional standard.
The qualification will expand your expertise to teach competitive strokes, survival and rescue skills, diving, competitive starts and turns; allowing you to teach non-swimmers through to advanced participants.
Teach the full range of the International Learn to Swim Programme  independently, from non-swimmers to advanced participants
Access free online support and resources which are helpful for new and experienced teachers
Your course resource manual will act as a guide throughout your swimming teaching journey—always there to refer back to should you ever need it
Receive advice and guidance from the STA team who will support you throughout your swimming teaching journey.
What will I learn?
The course is designed to develop advanced skils required to teach swimming, lifesaving and survival technique and competitive starts and turns. 
Teach more lessons with a variety of skills
Retain existing participants by offering progressive lessons, extended skills and advanced awards
Benefit from 12 months free CIMSPA affiliate membership

 

 

(usually costing £30) with access to a wide range of benefits from the professional development body when you qualify.
Course Content
Plan a series of coaching sessions
Prepare the coaching environment
Manage safe and effective sports coaching
Plan sports coaching programmes
Manage the delivery of effective sports coaching programmes
Develop participant performance through effective sports coaching
Monitor and evaluate effective sports coaching programming
Evaluate sports coaching programmes and practice.
It also references the following industry guidance documents:
PAS 81:2011 Specification for the management of a swimming school
HSG179 Managing Health and Safety in Swimming Pools
STA Swimming Teaching Code of Practice.
Download the full course specification here...
Course Structure
3 days (Classroom and Swimming pool based learning)
Entry Requirements
Be at least 16 years of age
Hold the STA Award in Teaching Swimming qualification or acceptable equivalent (please note the Swim England Level 1 Award in Aquatic Teaching is not an acceptable pre-requisite
Course Fee
£320 and includes all course materials and qualification registration
Progression
STA Baby & Preschool Swimming Teacher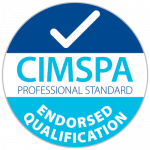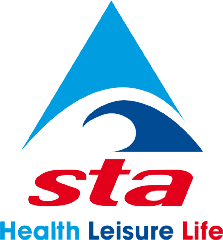 Friday 1st March - Sunday 3rd March 2019
Course Reference: 140242
Venue: The Mount, York, YO24 4DD

Wednesday 24th April - Friday 26th April 2019
Course Reference: 140244
Venue: The Mount, York, YO24 4DD

Friday 31st May - Sunday 2nd June 2019
Course Reference: 140324
Venue: The Mount, York, YO24 4DD
Friday 1st November - Sunday 3rd November 2019
Course Reference: 140325
Venue: The Mount, York, YO24 4DD