Surprising kinds of swimming lessons at Carol Saunders Swim School
We're sure you're all very familiar with our classic beginner swimming lessons for little ones, but did you know that we run many more exciting types of classes which you might not have heard about? During this period away from the pool, take time to discover what else you and your family could try out when we're back to business as usual!
Artistic swimming lessons
Get into formation and strike incredible poses with our synchronised and artistic swimming lessons! This is a great one to do with friends and fantastic if you're a fan of dancing. You'll need to have completed level 7 of the Learn to Swim pathway to take part. 
Click here to find out more about artistic swimming classes.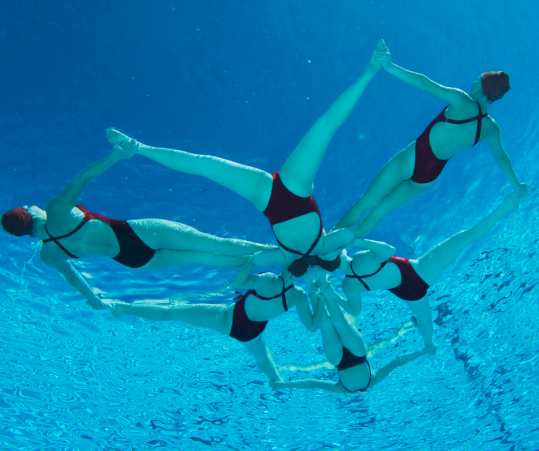 Competitive swimming lessons
Have you got a winning streak? Once you've completed Level 7 of the Learn to Swim pathway, you might fancy yourself the next Ella Frost! (Read our blog post if you're not already familiar with our award-winning sports ambassador here at Carol Saunders!). Competitive swimming lessons will teach you how to do lane swimming including lane etiquette, tumble turns and of course, that all-important race-winning swimming technique!
Click here to find out more about competitive swimming classes.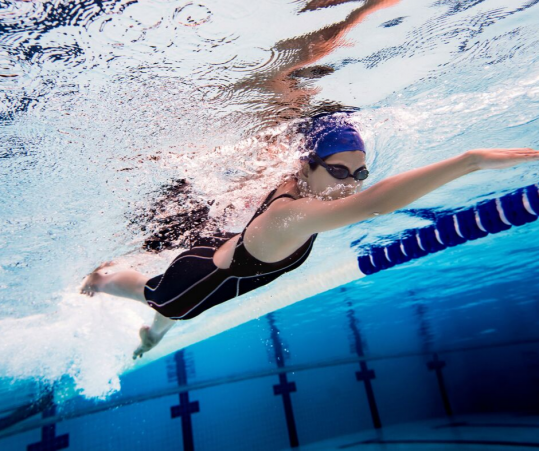 Water polo lessons
Love team ball sports and love swimming? We think water polo will be for you! Pitched at level 8-10 of the Learn to Swim Pathway, this is a fun opportunity to apply your swimming fundamentals in a fast-paced game setting.
Click here to find out more about water polo classes.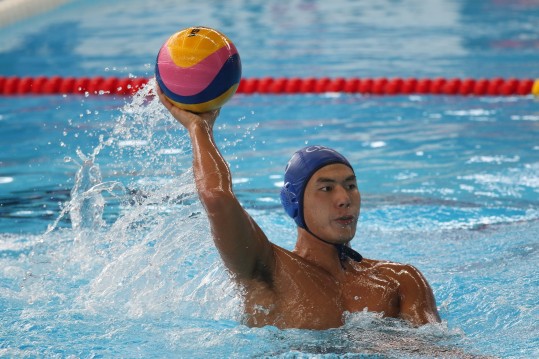 Diving lessons
Naiomi, who many of you will know, has completed her diving qualifications and is now able to take you to the top board! Diving completes the four higher-level Learn to Swim pathways available to swimmers who have reached level 7. Spring into spectacular shapes including jumps, rolls and falls- all safely of course!
Click here to find out more about diving classes.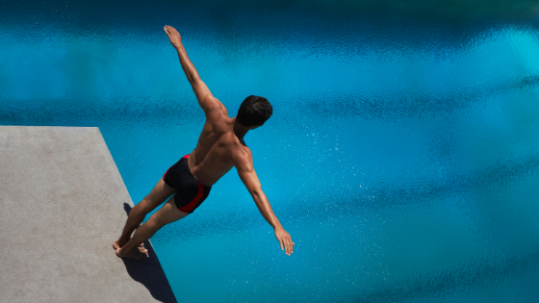 Did you know you can try out Diving, Artistic Swimming and Water Polo in 30-minute taster sessions once you've achieved Level 7 in the Learn to Swim Pathway? We'll be holding these in our most popular venues once we're back to normal! Drop us an email to register your interest and be the first to hear when we are back open – info@carolsaundersswimschool.co.uk
Pamper me swim & facial
One for the parents now- an hour relaxing in a pool you have for private hire plus a gorgeous facial treatment using Tropic luxury skincare! We were very excited to begin our Pamper Me Swim & Facial sessions before the virus hit. Unfortunately, we had to postpone starting them, but we're thinking that we're all going to appreciate this de-stressor when we start up again!
Click here to find out more about our Pamper Me Swim & Facial sessions.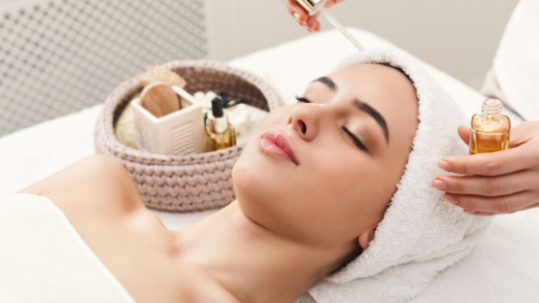 Swimming teacher lessons
We don't just teach swimmers, you know- we teach teachers too! The Carol Saunders Training Academy gives those wanting to start their swimming career an introduction with Swimming Teacher Assistant programmes. For those who are already qualified, we provide ongoing continual professional development with increasing levels of seniority. Our courses come in partnership with Swim England, the Royal Life Saving Society and the Swimming Teachers' Association.
Click here to explore our training academy.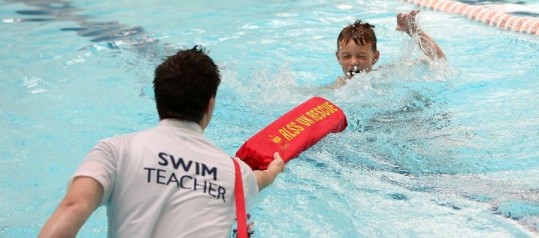 Home education lessons
Lots of you will have an unexpected taste of home educating at the moment, but for those who choose to home educate all the time, we have sessions just for you! We offer Monday and Thursday mornings from 09:30 for home educating families to join us. We meet your group's specific needs and provide the structured, unstructured or mixed environment you request upon booking.
Click here to find out about our home education swimming lessons.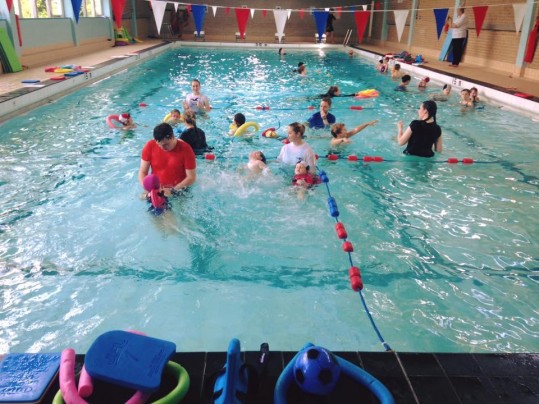 Open water swimming lessons
How do you fancy taking to a lake, loch or river for a dip? There's something incredibly special about swimming in open water, but it is important to do so safely. In these classes, we'll show you how to prepare for outdoor swimming, develop essential swimming techniques and even choose a wetsuit!
Click here to find out more about open water swimming lessons.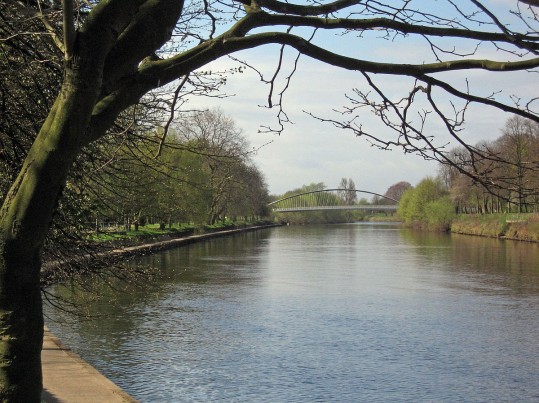 Mermaid swimming lessons
And finally, the most magical kind of swimming lesson on offer… our Mermaid Cove lessons! Don a tail and take to the deep for a one-of-kind adventure into the merkingdom. Mystical merpeeps will certainly never forgot a mermaid session.
Find out more about our Mermaid Cove in our blog post here.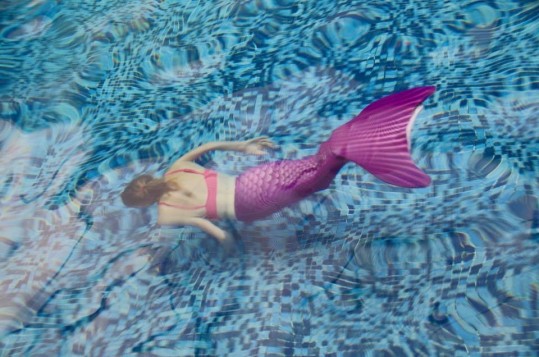 There are even more surprising kinds of swimming lessons which you might not realise we offer on our website. From life-guard training to baby swims and first aid, see what else you could try on this page.
You're probably missing us as much as we miss you at the moment but rest assured, we are still here to answer any questions you have about these or our regular lessons. Please email info@carolsaundersswimschool.co.uk and we'll send you a reply. Exploring our classes like this gives us all something to look forward to!